Pageformer Photo Manipulation
Here are the original scans: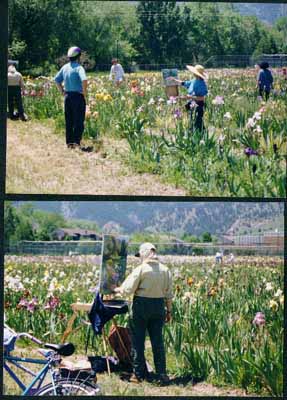 Here is the resulting photo collage: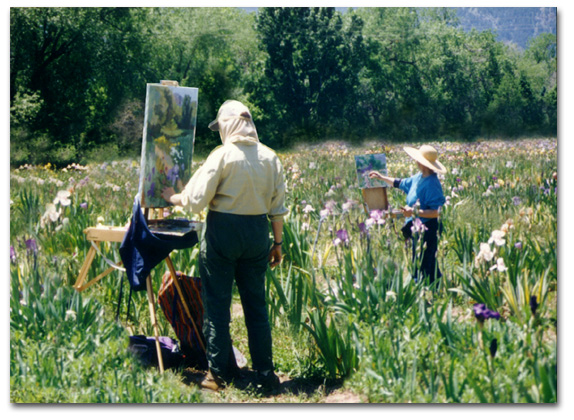 Two 35mm Pentax photos were scanned at 200 DPI and then 'cleaned up;' bicycles, fences and buildings removed.
---
The image below was created as part of a series of photos documenting the life of a fictional character who is the theme personality for a bar / restaurant / casino in Las Vegas, Nevada. The face from a photograph of a man the clients had selected was grafted into numerous images and situations, placing him arm in arm with Presidents, Rajas, Lawrence of Arabia, hoisting beers in an Irish pub, or posing in diving gear.
The printed images were cut with deckle edge scissors and mounted in old albums or frames, and displayed in cases with paraphernalia gleaned from antique stores as far away as Dublin, Ireland.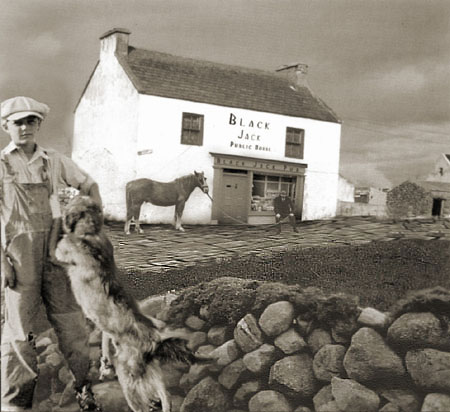 Many parts came together to make this image from Seamus' childhood. The boy and his dog were from one place, the rocks and heath from another. The entrance and window to the pub came from a different image than the pub building - the man and horse, and the pavement, came from yet other sources.
---
---
© Pageformer Design
Copyright 1996-2005
All Rights Reserved
www.pageformer.com
EMAIL